Tous nos voeux pour de Joyeuses Pâques !
Assemblée Générale du C.G.S. le samedi 18 mars 2017 à partir de 9H – Complexe Martin Luther King à Annemasse.
The CENTRE GÉNÉALOGIQUE DE SAVOIE is :
— A dynamic community of volontary genealogists, rich of its 550 members passionate about their quest of savoy ascendants and always ready to advise and help,
— A unique online database of more than 2 000 000 systematic statement of savoy acts (parish registers, civil status, deeds…),
— Genealogy courses for newbies, paleography courses and initiation to latin, to be able to read old statements,
— An education to computers: discovery of genealogy software, internet…
— An important historical documentary fund, publications and its journal "Les Rameaux",
— 5 offices covering all the territory of the two savoy departments.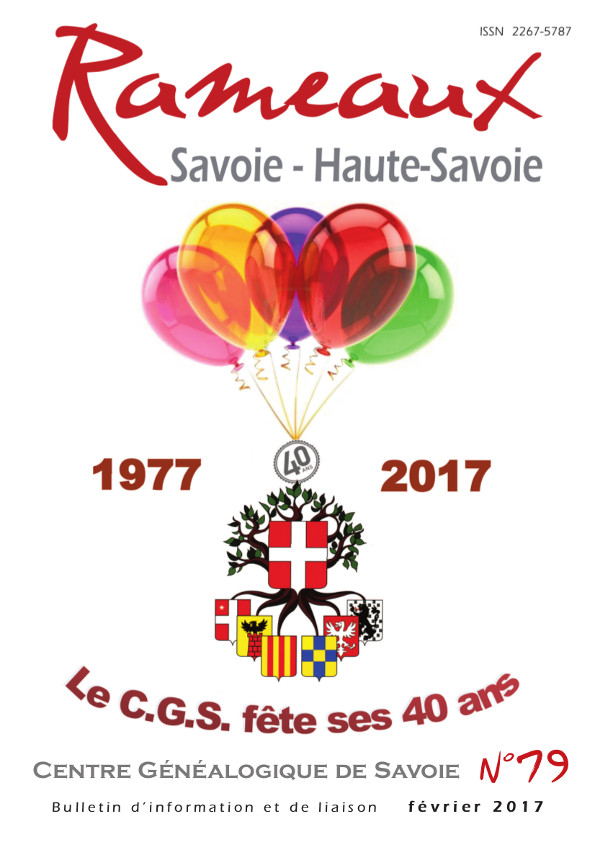 Février 2017 – Publication of Rameaux #79